Canvas Backpacks - Canvas Backpack Collection for Men and Women
Improve your style with a canvas backpack or a vintage canvas rucksack with a mixture of leather straps in the right spots, get yours today at Gentcreate.
A Summary of our Products
Retro and Vintage Backpacks: A Timeless Collection
Ladies and Gentlemen, we have the pleasure of presenting to you a one-of-a-kind collection of retro and vintage backpacks, each piece expertly crafted from the finest materials. Our collection features weather-resistant canvas and high-quality, durable leather to create bags that embody both function and style. With pockets, compartments, and ample room for your belongings, these backpacks are the perfect travel companion for all of life's adventures.

Whether you're planning a challenging hike or simply need to carry your daily essentials, our retro and vintage backpacks are up to the task. Their unique design and superior quality make them the ideal choice for anyone who values both style and functionality. With a range of sizes and shapes to choose from, there's something for everyone in our collection.

Our backpacks come in a variety of colors, and our customer service team is always available to assist you with your needs. Plus, with free shipping available for orders of all sizes, there's no reason not to treat yourself to a new canvas rucksack or leather backpack today.

Whether you're in need of a practical work bag, a stylish shoulder bag, or a spacious laptop backpack, we've got you covered. Our backpacks feature comfortable shoulder straps, sturdy buckles, and ample space for all of your valuables and electronics. And with our cotton lining and water-resistant materials, you can be sure that your belongings will stay safe and dry no matter where your adventures take you.

Start browsing our collection today, and find the perfect backpack for your needs. With a range of products and accessories available, there's never been a better time to order from our shop. Whether you prefer a classic canvas material or a sleek grain leather, we've got something for everyone. So why not treat yourself to the ultimate in practicality and style, with a retro or vintage backpack from our collection? Discover our canvas backpack selection, and take a step closer to the ultimate fusion of form and function.
Free Shipping Included
Our Canvas Backpacks
Browse our collection of hand-made canvas backpacks, canvas rucksacks, and canvas haversacks, but before you do, let us tell you a bit more about our brand and why you should buy a canvas backpack. Our mission at Gentcreate is to make high-quality products at an affordable price. Canvas haversacks are perfect for those who are looking for an environmentally friendly and sustainable option for their daily commute or weekend getaway. These backpacks are made of superior quality waxed canvas that is durable, and water-resistant and some are designed to be fully waterproof.
Why should you consider buying our canvas backpack?
1. Durability: These rucksacks are made of high-quality canvas that is durable and can withstand everyday wear and tear.
2. Variety Of Colors: Our backpacks are stylish and come in a variety of colors and designs that will suit any taste.
3. Eco-Friendly: They are environmentally friendly and sustainable.
4. Sustainable Material: They are perfect for those who are looking for an alternative to leather backpacks.
5. Vegan & Cruelty Free: Canvas backpacks are cruelty-free and vegan-friendly.
Differences between our canvas backpacks for men and canvas backpacks for women:
Inside this collection, you'll find that we have both backpacks for women, and backpacks for men, both designed in their own special way. For example, our backpacks for women have been designed with more compartments on the inside, perfect for holding all of your daily essentials. Whereas our canvas packs for men have been designed with a more rugged look and feel, perfect for those who are looking for a backpack that can withstand some wear and tear.
So, what are you waiting for? Browse our collection of waxed canvas haversacks today and find the perfect backpack for your needs!
More Pockets, More Functionality - Shop Our Canvas Backpacks - Seamless Shopping - Add Yours To Cart
Nature Inspired CANVAS BACKPACKS & CANVAS RUCKSACKS
Our collections are carefully designed to offer you a large assortment of backpacks and bags for gentlemen, men, and women.

Gentcreate is a London-based company, which has been in business since 2020 and specializes in luxury fashion accessories, canvas backpacks, phone cases, wallets and more.

Our current mission is to provide you with only the highest quality materials, modern designs and to raise your styling to a higher level.

Below you can see only some of the combinations that we highlight from our collection. Each of our products is made from premium materials and most of them are water-resistant and waterproof.

You don't have to worry about water and natural circumstances that you can face on your adventures with your new backpack from our collection.

We took care of it with waxed canvas materials in combination with leather materials. 

Combine your style and a view full picture of how you can look once you add a few canvas backpacks and perhaps leather jackets to your wardrobe.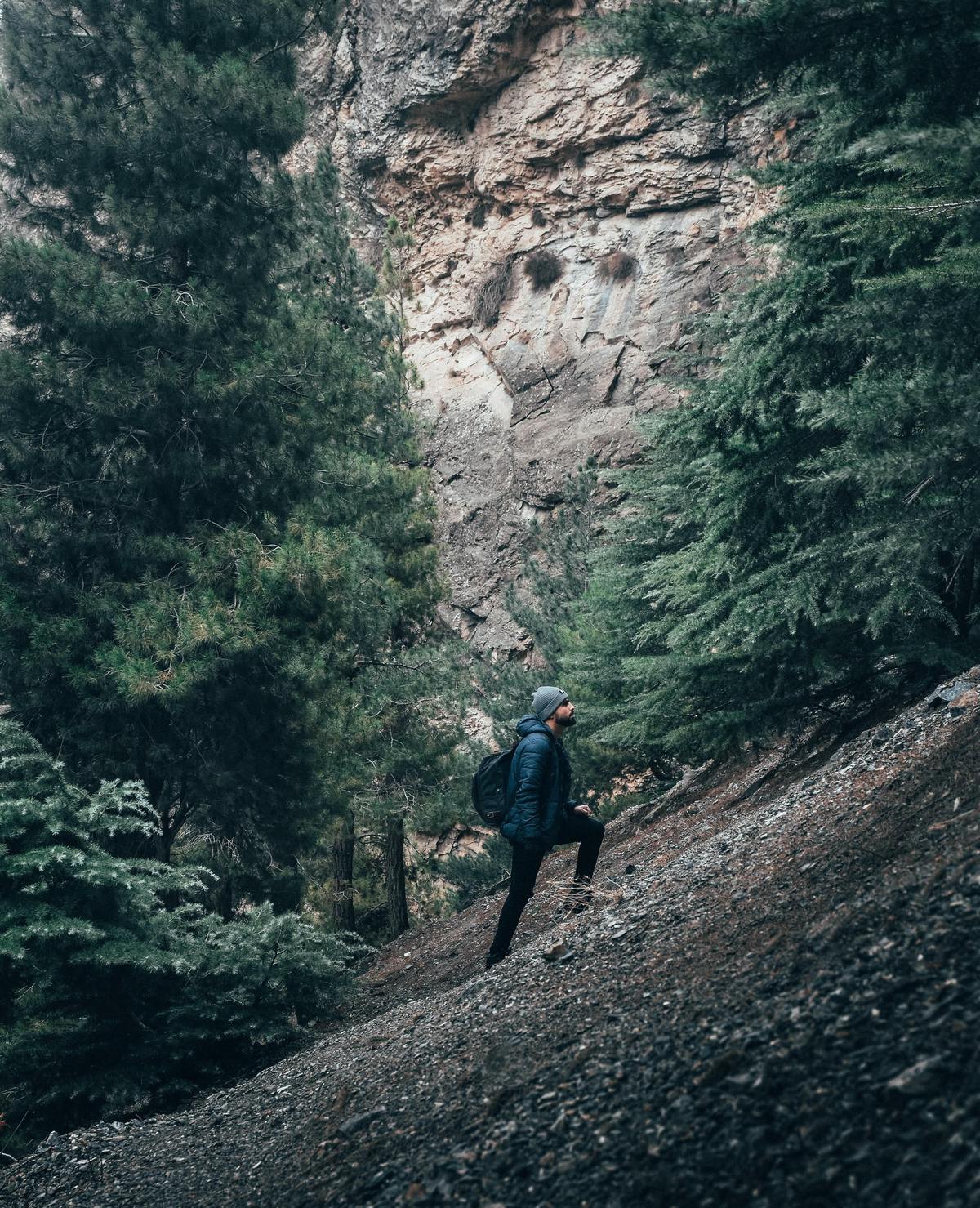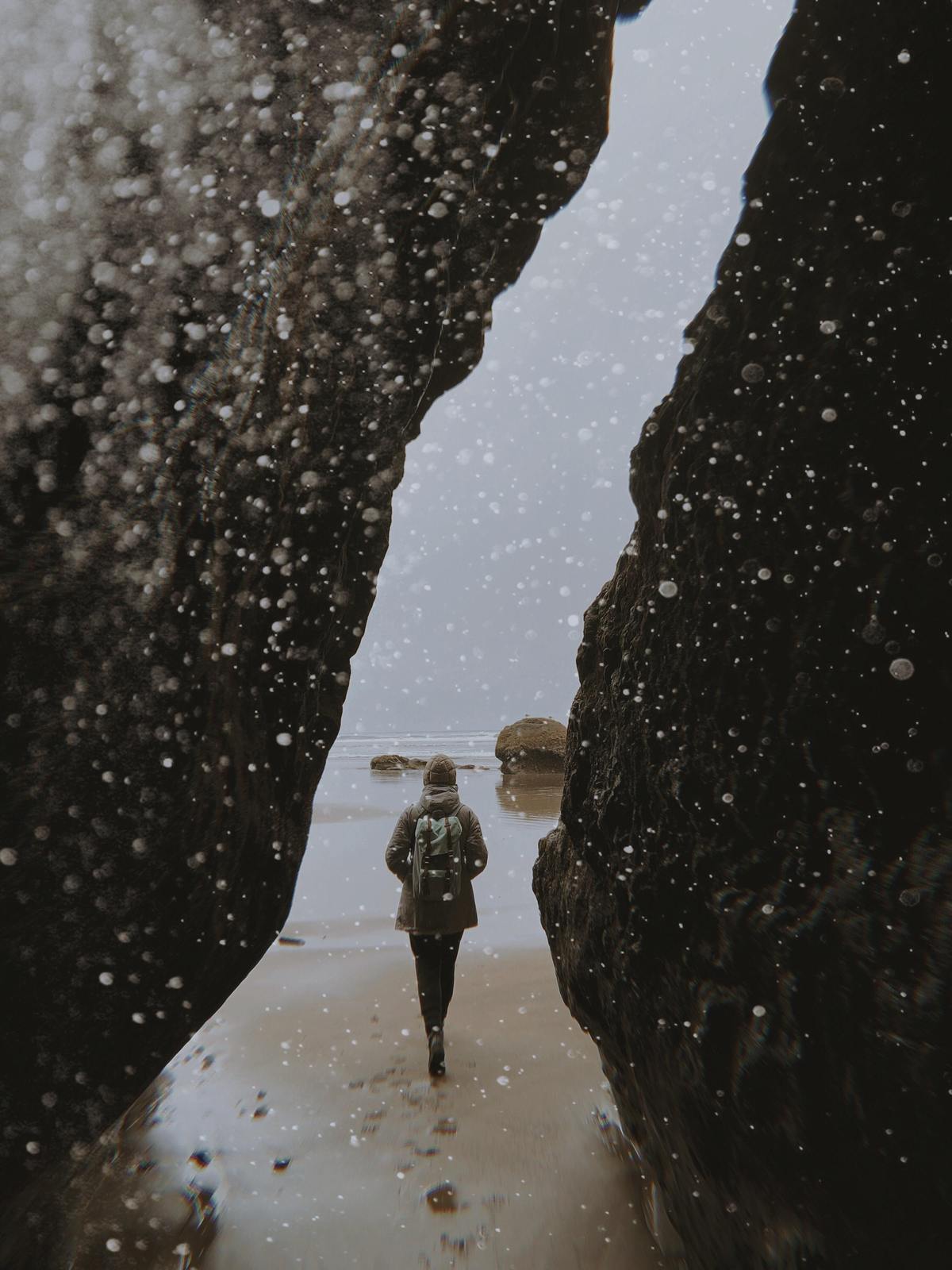 What Gentcreate has to offer
A List of Products:
Canvas Rucksack
Vintage Backpack
Top Roll Canvas Rucksack
Vintage Canvas Backpack
Laptop Backpack
Retro Canvas Rucksack
Canvas Leather Combination
Travel Bags
Vintage Leather Backpack

We have it all, and a lot more!
Leather & Waxed Canvas Materials
Waxed Canvas Rucksacks
Explore our hand-picked and polished collection of waxed canvas rucksacks for men and women and be charmed by the spirit of adventure
Our vintage canvas rucksacks are made out of high-quality materials such as heavy-duty cotton canvas (waxed or unwaxed and full-grain leather.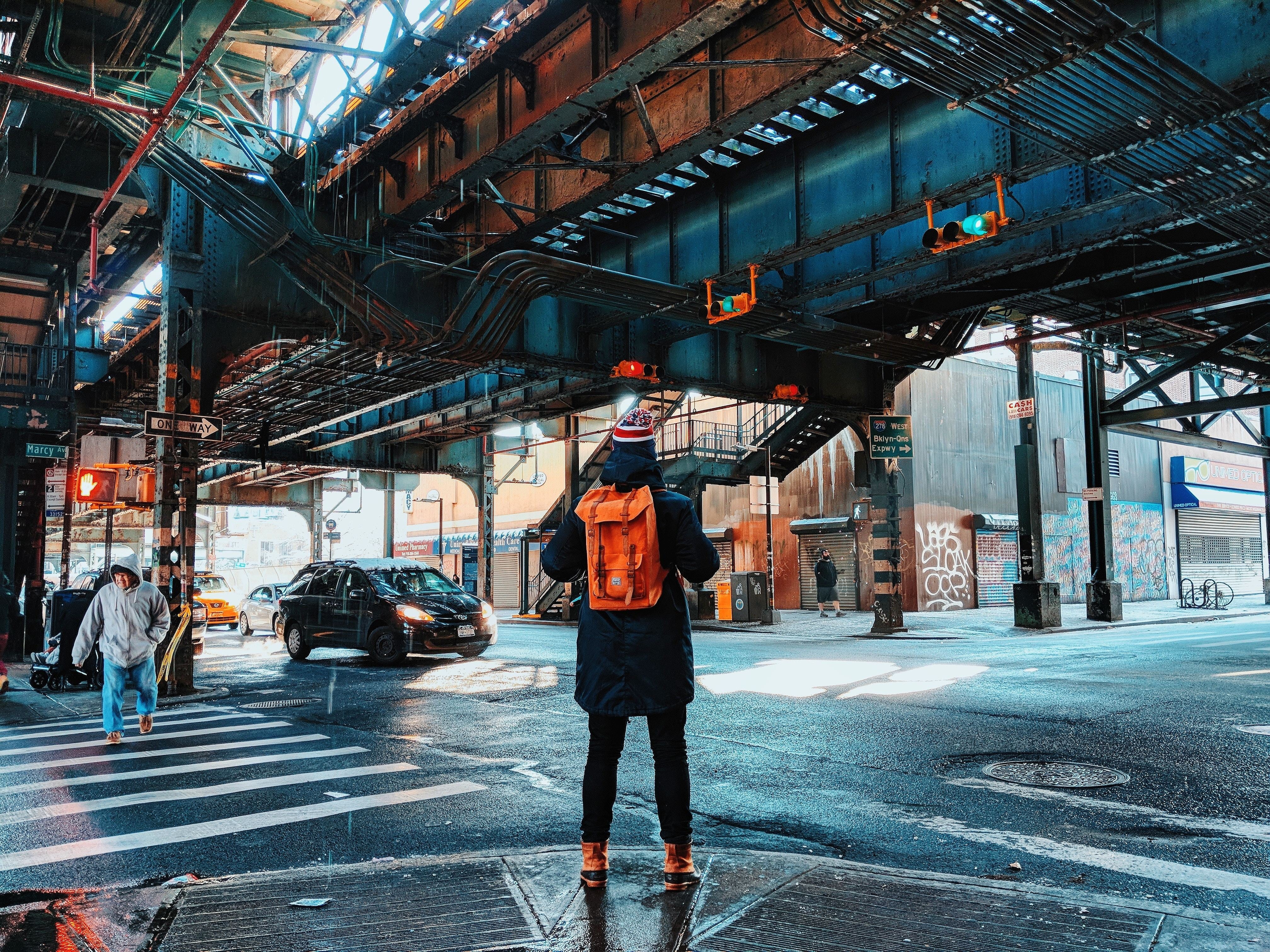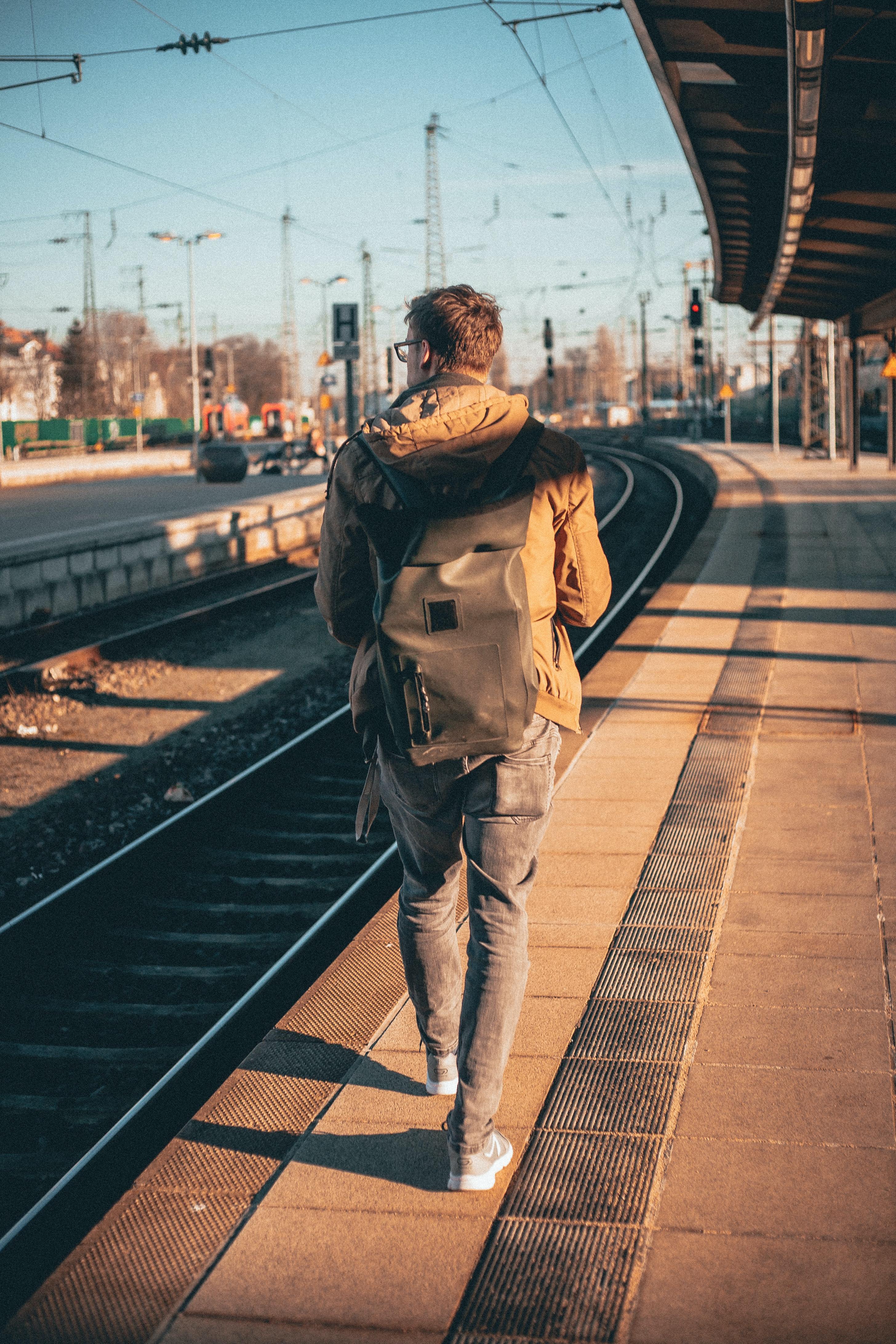 Canvas backpacks in style for Men
WATER-RESISTANT AND WATERPROOF BACKPACKS BY GENTCREATE
All vintage backpacks and waxed canvas bags canvas backpacks and other luggage we sell has space for different sizes of laptops, padded compartments, side pockets, front pockets, back pocket and a dedicated shoe compartment.
Our backpack design and their shoulder straps have high density and they can last for years and years of use.

Our vast men's backpack array contains colors like black canvas backpack designs, black leather backpack designs, green canvas backpack models, motorcycle vintage bag designs, and additional collections that cover specific purpose backpacks like a large canvas backpack for school, waterproof canvas backpack, and cotton canvas backpack models.

All materials that go into our men's backpack and women's backpack models are sourced with sustainability in mind, without any detrimental effect to nature!

Some of the highlights leading to the popularity of our men's backpack & women's backpack collections are that our backpacks are rainproof, whilst using materials that make our backpacks bio-degradable, whilst using sustainable leather to stitch our bags & backpacks together.
- Disclaimer: The material is weather resistant however the design of the buttons, overlap or top-roll design may allow water to seep inside the backpack itself.
Retro backpacks & Vintage Bags
OUR CANVAS BACKPACKS & VINTAGE BAGS
Focus on giving you that retro look for all you gentlemen striving for stylish looks for the 1930s, 1940s, 1950s, 1960s, 1970s, 1980s, 1990s, 2000s, and modern bag & backpack models!

All-in-all the process of shopping any type of bag all the way to a specific cross body camera bag or backpack has never been this easy!

A single click separates you from your bushcraft backpack allowing you to hike into the wild or a vintage leather backpack perfect for the urban environment!

We wanted our travel backpack bags to be trendy, unisex, ageless, and, above all, colorful!

Why not be inspired by nature, which is a fantastic source of motivation? Colors, forms, smells, shapes all helped us to design our products. 

Of course, we wanted to keep a vintage, retro, and classic vibe, but this will provide you with a distinct and remarkable style, whether in town or barefoot in a rice field.

In an urban metropolis, you will feel that you have made the right choice with buying one of our backpacks or a waxed canvas duffle bag from our premium collection.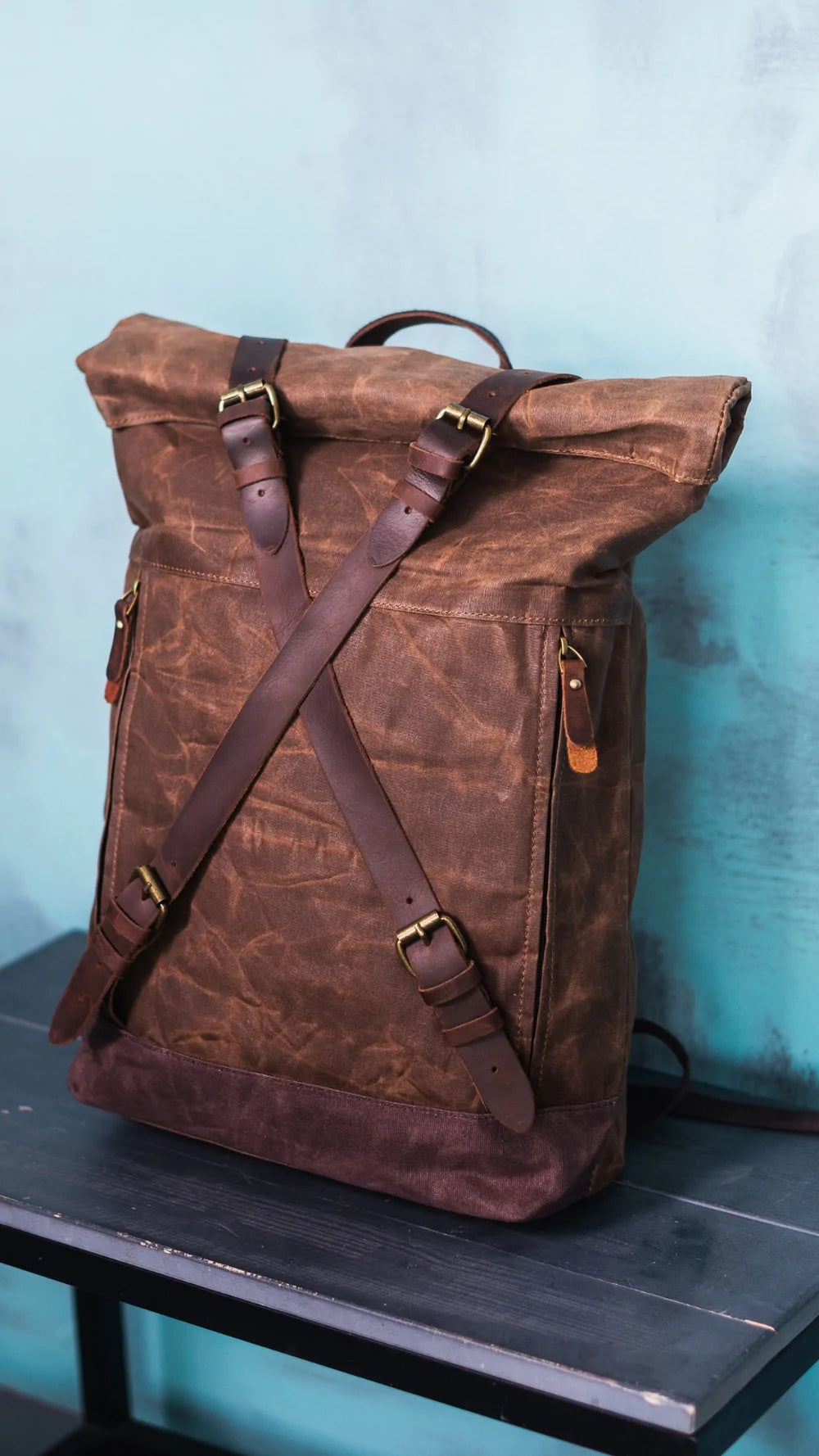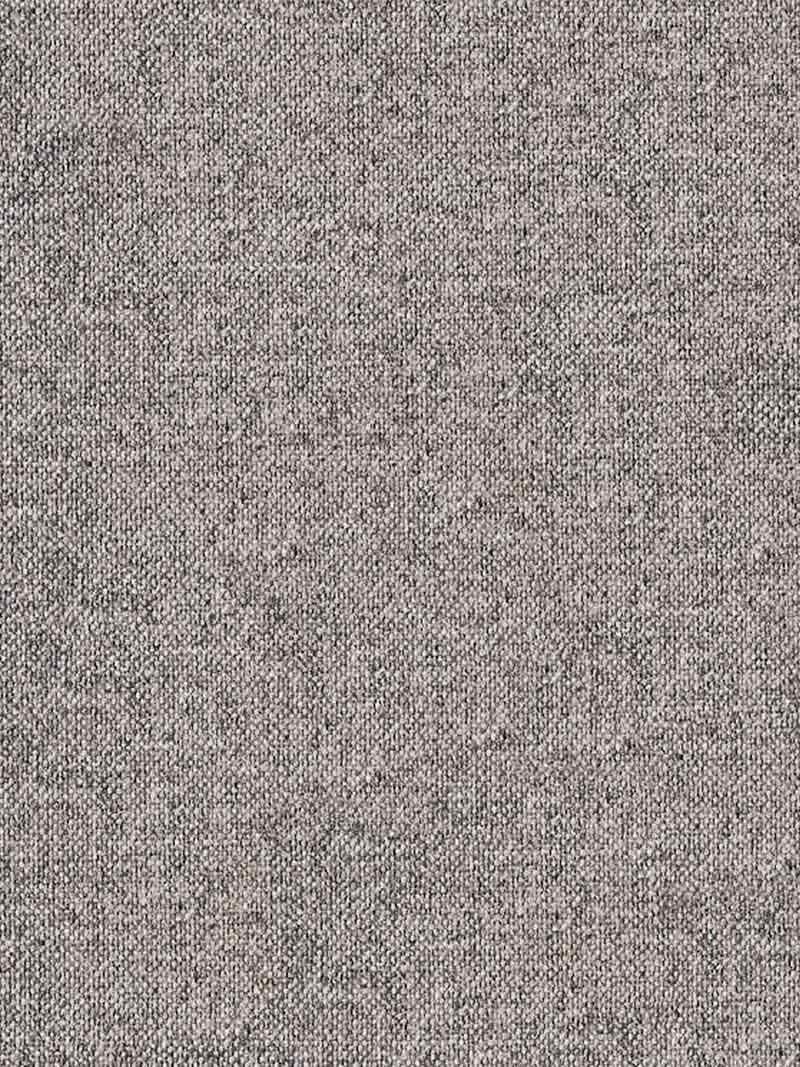 Materials, pocket & more information
Information About The Material Used
From a materials perspective at Gentcreate, we have a deep appreciation for the meticulous construction of our retro and vintage backpacks. Our commitment to quality shines through in every stitch and seam, crafted from weather-resistant canvas and premium leather that is built to last.

But don't let the science fool you, these bags are much more than just durable. They are masterpieces, infused with a creative touch. These backpacks are a fusion of form and function, offering ample space for your precious belongings, pockets for organization, and a design that will turn heads wherever you go.

Whether you're embarking on a grueling hike or just need a reliable companion for your daily adventures, these backpacks have you covered. So come and see for yourself, why Gentcreate's collection of retro and vintage backpacks is the ultimate choice for those seeking a blend of style and practicality.
The Best Place to Buy Canvas Backpacks Online
Gentcreate offers a vast variety of backpacks to buy, especially high capacity backpacks for men.
Not only are high capacity rucksacks for men popular, but also waxed canvas rucksacks for women are equally popular. The main advantage of carrying a backpack is that it is much easier than carrying a bag. Backpacks are compact, lightweight, and therefore they are comfortable to carry. Pick your original Gentcreate backpack color and start your adventure!
Discover the Durability and Style of Waxed Canvas Backpacks for Men
Durability And Style
A canvas backpack is a staple for any gentleman's travel needs, offering durability and style in one convenient package. Made from waxed canvas, these backpacks are built to last and provide protection from the elements.

Benefits of Waxed Canvas:
Waxed canvas is a dense and durable fabric made from cotton impregnated with a wax-based solution. This material is water-resistant and perfect for carrying books and other essentials to work or school. The wax coating also provides a stylish, waterproof, and wear-resistant finish, making the backpack smell-proof as well.

Eco-Friendly and Long-Lasting:
Waxed canvas backpacks are eco-friendly and have a lifespan of over 20 years, depending on the model and usage. Unlike the less durable canvas backpacks of the past, modern waxed canvas backpacks are just as, if not more, durable than leather and vegan leather backpacks.

Sturdy and Comfortable:
Our waxed canvas backpacks feature full-grain leather straps, ensuring extra durability. The canvas is also water-resistant, making it perfect for rainy days. In addition, the waxed canvas material is not only durable but also comfortable and stylish.

Superior to Vintage Backpacks:
Vintage canvas backpacks from the 1940s to 1980s were not as sturdy as modern waxed canvas backpacks. The wax coating provides the backpack with added sturdiness, allowing you to carry your valuables and books with confidence.

A Must-Have for Men:
A waxed canvas backpack is a perfect choice for any man, providing durability, style, and comfort all in one. Whether you're traveling or simply commuting to work or school, a waxed canvas backpack is a must-have in any gentleman's arsenal.

Drawbacks of Waxed Canvas:
Although waxed canvas has many benefits, it is not very breathable and tends to be heavier and bulkier than synthetic waterproof materials. Additionally, the wax coating prevents the backpack from being dyed a different color, meaning you would need to purchase a new backpack if you want to change the color.

In conclusion, if you're looking for a stylish and durable backpack, a waxed canvas backpack is a perfect choice. With its water-resistant and long-lasting material, you can carry your essentials with confidence, no matter where life takes you.
How to Apply Wax to Your Canvas Backpack
How to Keep Your Waxed Canvas Backpack Waterproof
In order to apply wax or waterproof your your canvas backpack, follow these simple steps:
Clean the backpack with warm water and a bar of mild soap to remove dirt and stains.
Dry the backpack using a towel or let it air dry.
Apply a water-resistant spray or wax to the fabric.
Let the spray or wax dry completely.
Repeat the process if necessary for extra protection.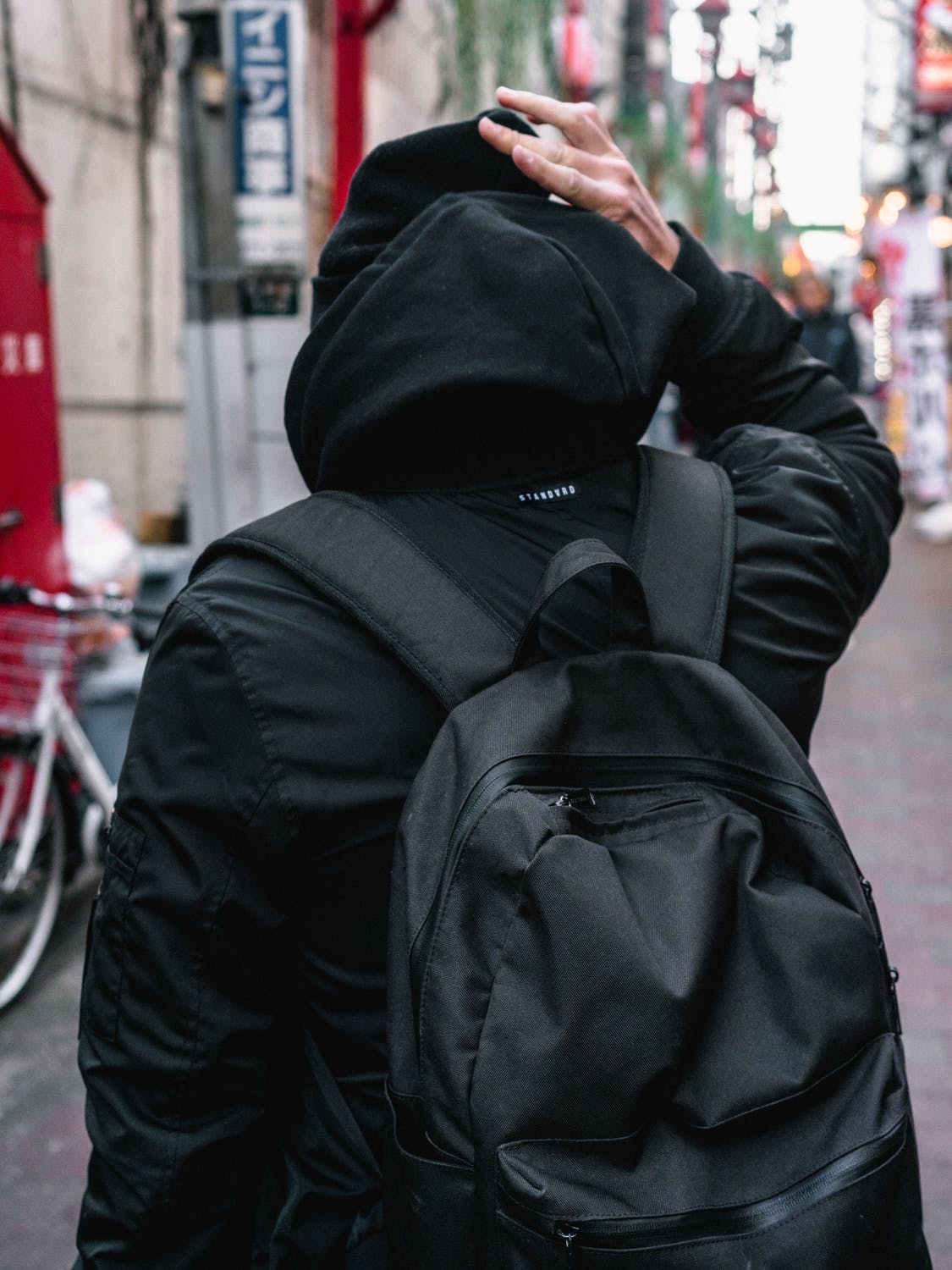 The Benefits of Waxed Canvas for Backpacks
Waxed Canvas: The Ideal Material for Your Next Backpack
Waxed canvas is a material that has been around for centuries, originally used in the production of sails for ships. Its popularity grew as it proved to be not only a cheaper alternative to genuine leather but also an extremely practical one. On this web page, we will explain absolutely everything you need to know about canvas and we will delve into why waxed canvas is the perfect choice for your next backpack.

Benefits of Wax On Your Canvas Backpack:

Waxed canvas was first introduced for backpacks as a means of protection from the elements. This waterproof material has the ability to keep your valuables safe from the rain, ensuring that your phone, laptop and power banks are kept dry. Furthermore, the slick surface of waxed canvas also makes it resistant to dirt, making it easier to clean with just a warm cloth and some soap.

Waxed Canvas vs Genuine Leather: Which is Better for Backpacks?

When it comes to backpacks, waxed canvas and genuine leather are two of the most popular materials used. While leather may have a more premium look, it is also more expensive. Waxed canvas offers a cheaper alternative that still looks great and is just as functional. In fact, a waxed canvas backpack may last longer than a leather one because of its water-resistant properties, making it a better investment in the long run.

In conclusion, waxed canvas is a material that offers both practicality and style, making it the perfect choice for your next backpack. With its water-resistant properties and ease of maintenance, a waxed canvas backpack will serve you well for many years to come. Shop canvas backpacks today at Gentcreate and see why we have this many ive star reviews!