Men's Watches
Browse our collection of handmade wooden watches for men and women. If you are looking to buy a minimalist, dark, black, brown, or light watch we have it all.
Sustainable Luxury Watches
Wooden Watches at Gentcreate
MEN'S WATCHES
GENTCREATE WOODEN WATCHES & MEN'S WATCHES
Here you will find a handmade watches collection with custom wooden watch boxes for each timepiece you decide to wear.

Our collection of handmade watches specializes to create the perfect handmade wooden watches for men and handmade wooden watches for women.

We all know that ladies tend to "borrow" our watch or jewelry never to return them, and for that reason, we have included unisex handmade wooden watches for him and her in our collection for handcrafted watches.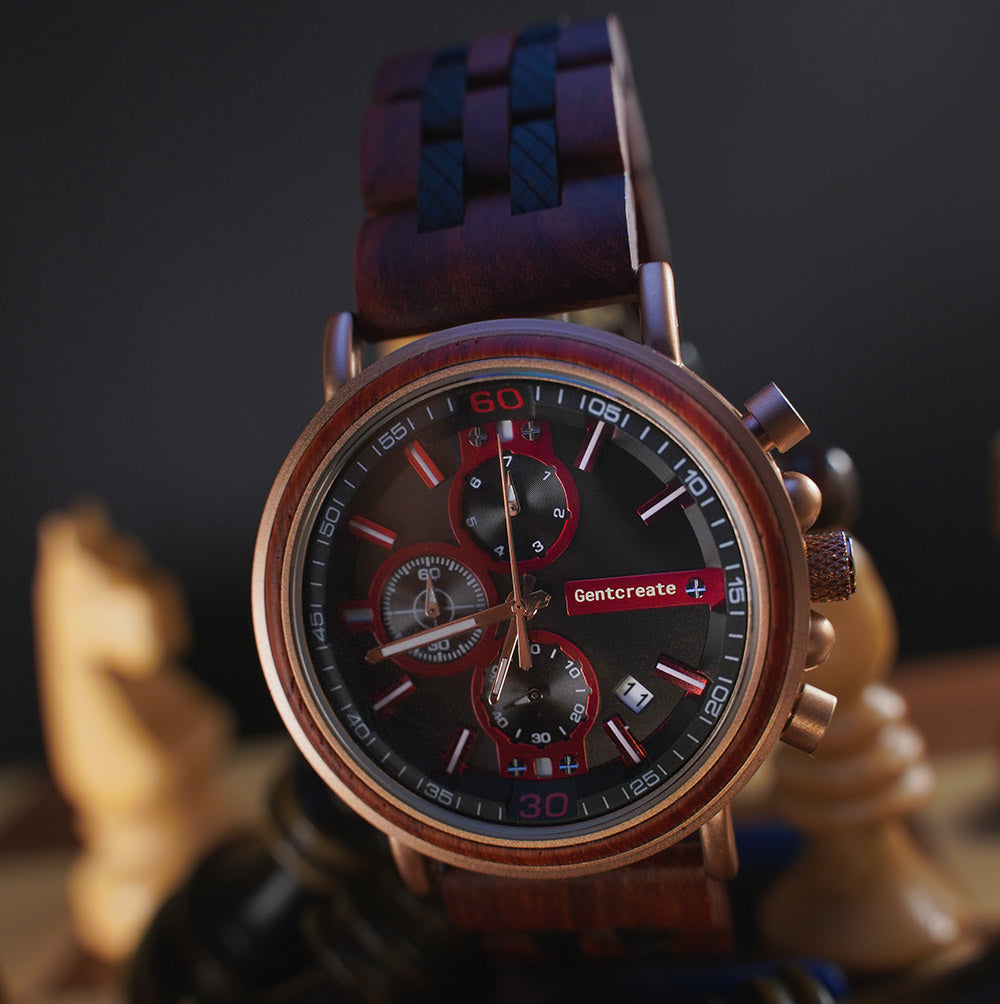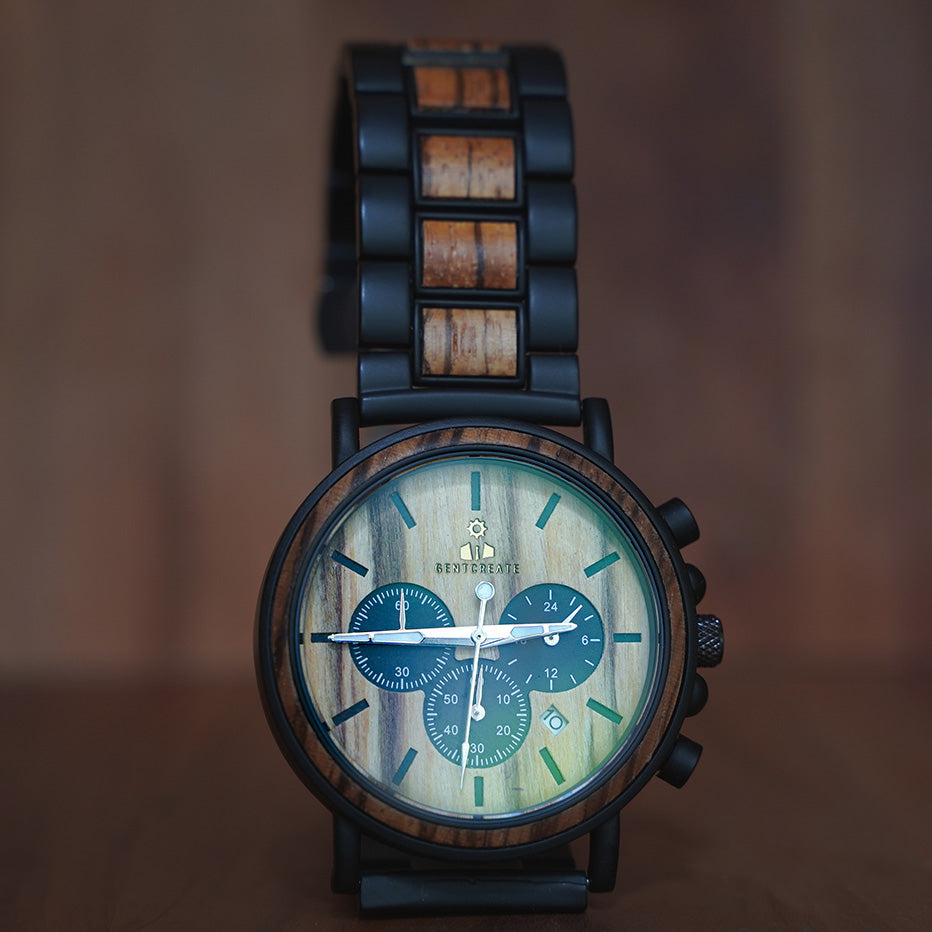 Bamboo Wood Watches
Unique Wooden Watches for Men & Women
When ordering our wooden watches and other minimalist handmade watches you will receive a beautiful custom wooden watch box with your order to complete the look & give you a place to store your precious timepiece.

These boxes are also quite popular amongst the ladies, as they are perfect to store your jewelry or other small precious items in.
Sustainable Wood & Minimalist Design
Minimalist Watches
As a part of Gentcreate, the mission imbedded in our ideals is a sustainable idea.

An idea where we are able to say proudly we source all the materials necessary to create a beautiful wooden watch with only recycled, reclaimed or sustainably sourced materials.
This idea is near its completion, and as of 2021 most of our designs & products are sourced and shipped sustainably with minimal carbon footprint.
Wooden Watch Store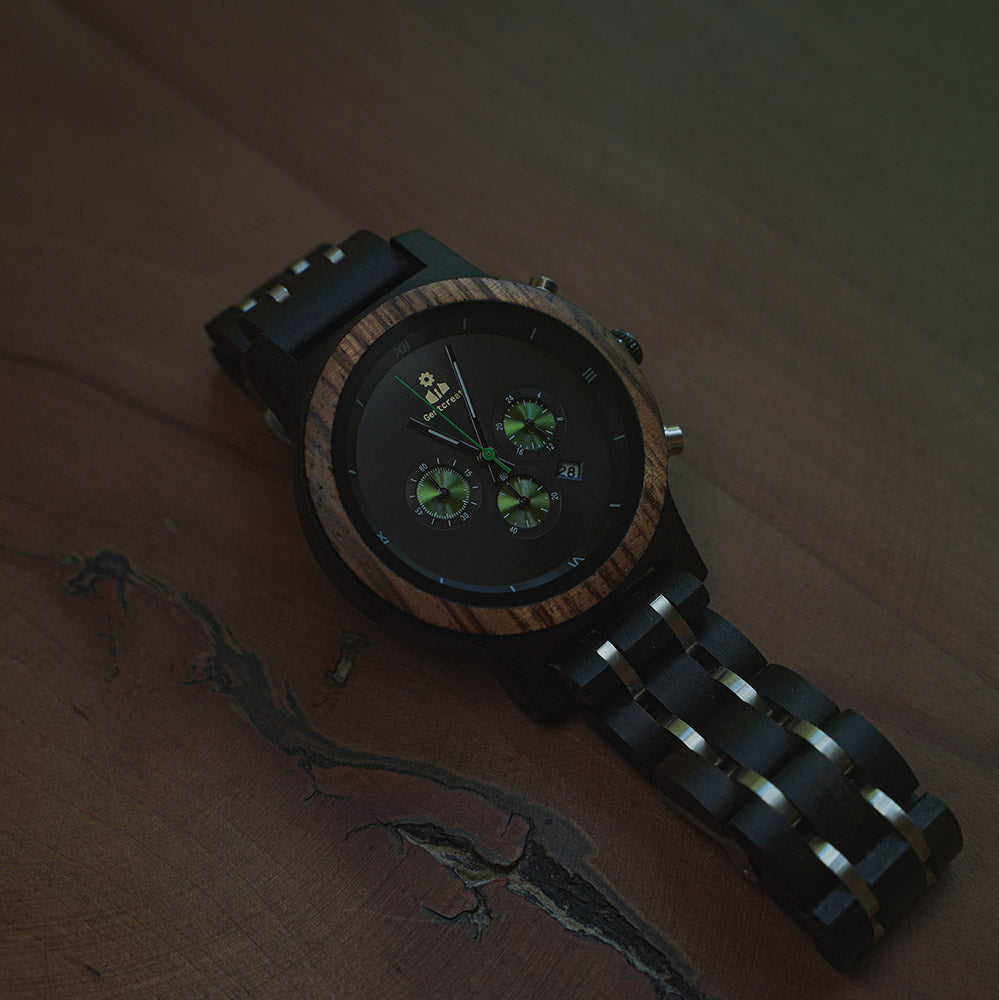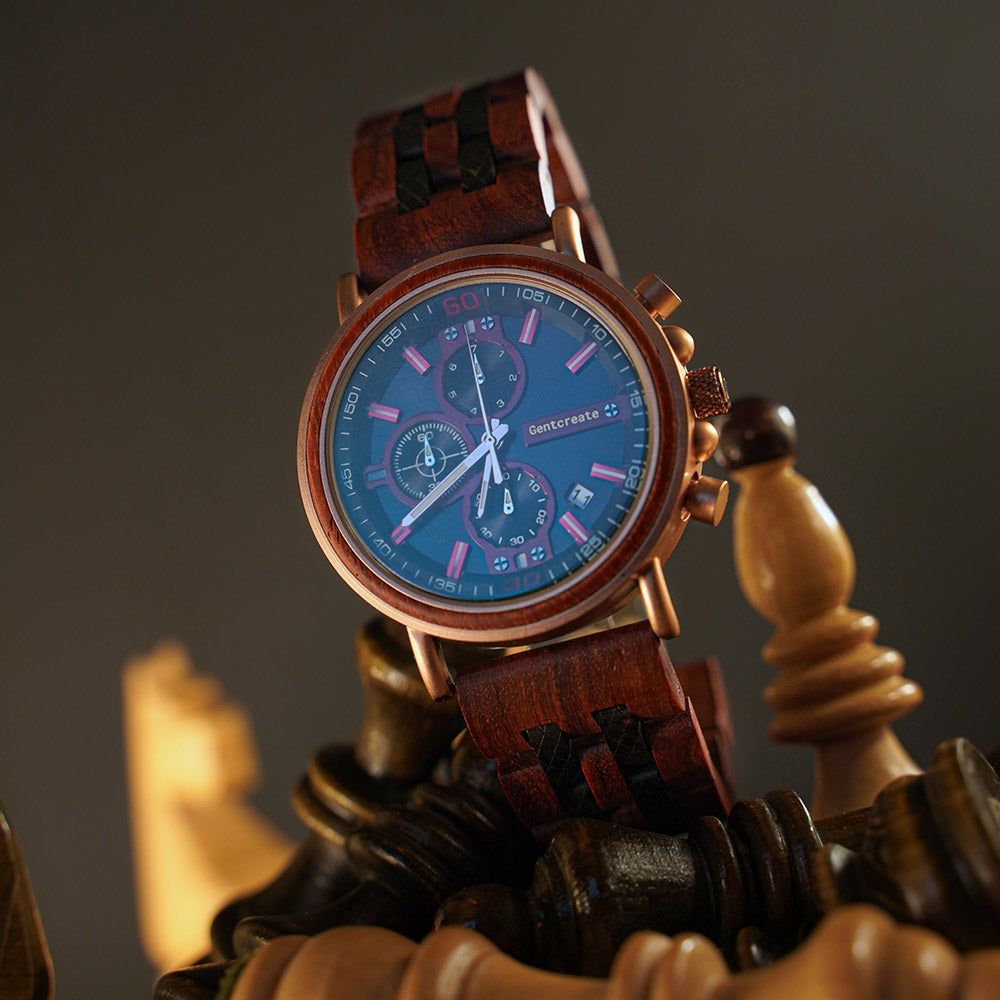 Our Love for wood & sustainabilty
Chess Inspired Watch
In one of our most beloved designs, the bamboo wooden watch "Luxus" was made with the chess board as inspiration.
Made from reclaimed bamboo, this flagship model is perfect for everyone that loves either wood, chess or loves the earthy color tones this analog wristwatch.
Made for kings and queens, the gentlemen and gentlewomen, the "Luxus" is an errorless choice.
Browse our collection of handcrafted watches and check to see which of our wooden watches fits your style the best!
Where to buy a wooden watch has never been such an easy search, being one of the leading wood watch brands at Gentcreate we help you with that experience!
Sustainable Men's Watches
A phenomenal wooden watch is the perfect blend of timeless style and sustainability. Whether you're looking for a men's or women's watch, here at Gentcreate you can buy a variety of wooden watches in a variety of styles. Made from sustainable wood, solid wood, bamboo, and other materials, these watches are a perfect way to add a stylish accessory to any outfit.
Our handpicked wood grain watches are all of course sustainable wood watches. We also have a few unisex models meaning our wooden watches for women can also worn by men. With so many styles to choose from, including wood grain watches, bamboo watches, and sustainable watches, you're sure to find the perfect timepiece for you.

We proud ourselves on being one of the leading sustainable watch companies with all our designs being eco-friendly, bio-degradable & cruelty-free.
Buy Sustainable Watches at Gentcreate