Leather Keychains & Leather Keyrings
If you are looking to buy a quality handmade leather keychain, look no further, browse our collection of luxury leather key chains and find the one for you!
Made from high-quality genuine leather
Our Handmade Leather Keychains
Made from high-quality real genuine leather, at Gentcreate we guarantee not only the quality of the leather we use but also the eco-friendly supply of our leather.
At Gentcreate solely work with suppliers we have checked in-depth to provide us with the leather needed to make high-quality leather goods such as our leather key chains.


Handmade Leather Goods by Gentcreate
Luxury Leather Keychains For Men & Women
Gentcreate's leather keychains are the perfect way to keep your keys organized and stylish. Our leather key chains are made of high-quality, genuine leather that is soft to the touch and durable. Our key chains are handmade with precision and attention to detail, ensuring that each one is unique.
Whether you are looking to buy a classic black leather key chain or a patterned calfskin leather keychain, we ensure a classic and timeless style that will never go out of fashion.

Shopping accessories you'll love on sale at Gentcreate: Find a new genuine leather keychain that fits your style, whether it's contemporary or modern.
Handmade leather keychains are perfect for a gift or to keep for yourself. Choose from a variety of colors and styles. On one side our men's leather keychains make a great gift for a boyfriend, father or a special man in your life.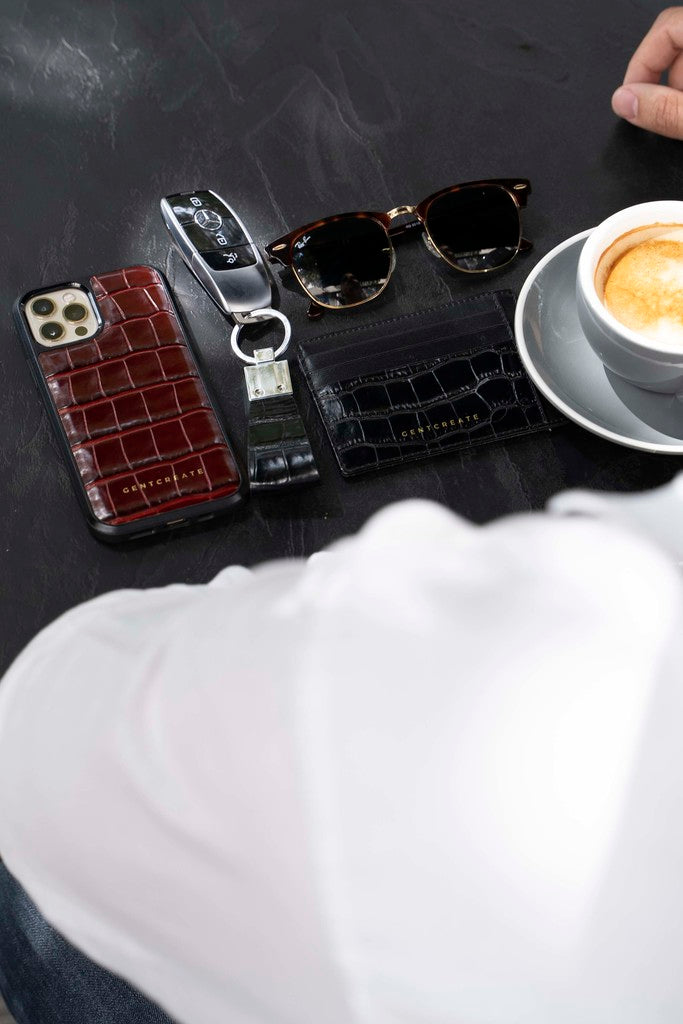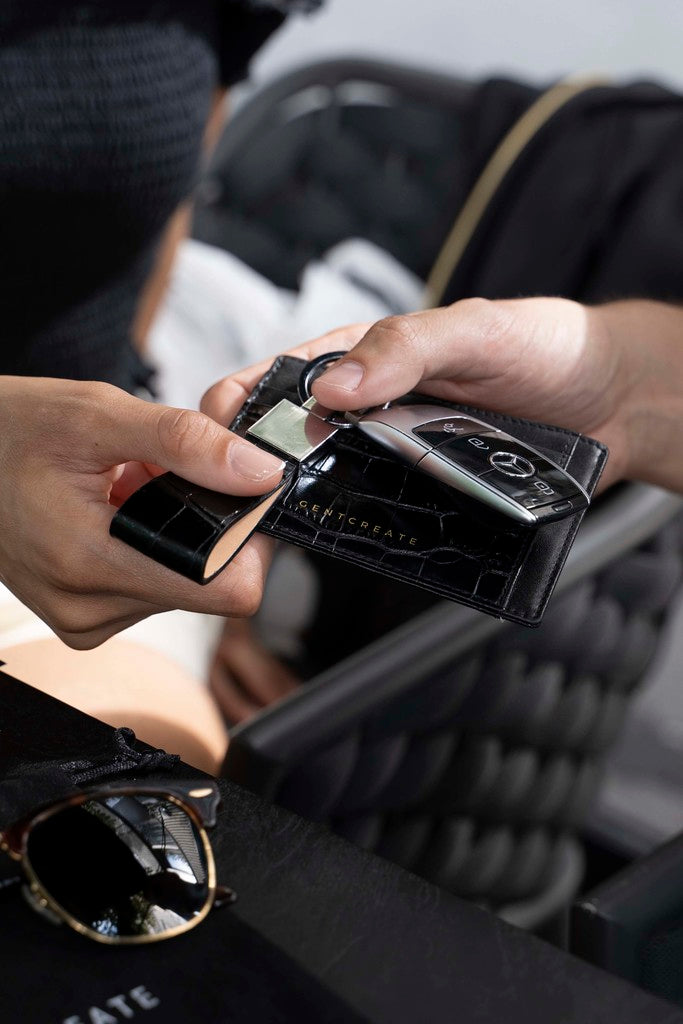 Genuine Leather Materials
Handmade Leather Keychains
Our handmade genuine leather keychains are made using high quality stainless steel. Attach your favorite key fob to our leather keyring and safe guard your keys in style.

Our leather keychains are available in many colors such as green, blue, brown and black.