Leather iPhone Cases: Luxury Leather Cases For Your iPhone
Shop our award-winning leather iPhone cases designed in more than 30 colors at affordable prices. Get a GENTCREATE leather case that is simply better.
Making a Timeless Statement with GENTCREATE's Leather iPhone Cases:
Our Leather iPhone Cases
Leather iPhone cases from GENTCREATE are not just an accessory, but a statement piece that elevates the look and functionality of your device. With durability and longevity in mind, these cases are a timeless investment that will endure the test of time.
Benefits of Owning a Leather iPhone Case:

Not only do leather iPhone cases enhance the protection of your device from drops and scratches, but they also improve its aesthetics and style. The durability of leather only improves over time, making it a valuable investment.
Personalized Touch:

Add a personal touch to your device with custom colors, designs, and engravings. The ability to personalize your case truly reflects your style and personality.
Versatility and Timeless Design:

GENTCREATE's leather iPhone cases offer superior grip, protection, and style, making them the ideal accessory for anyone looking to upgrade their device. The timeless design and versatility of these cases make them the perfect complement to any outfit, whether you're going to the office or hitting the town for a night out.
Investing in Quality:

We understand that owning a leather iPhone case is an investment. That's why we put so much care and attention into the design and production of each one of our cases. We believe in celebrating and preserving the natural beauty of leather.

The Right Case for You:

Whether you're a fan of genuine leather, synthetic leather, faux leather, or vegan leather, GENTCREATE has a case that's right for you. Our team of experts can help you make an informed decision based on your individual needs and preferences.

Committed to Tradition and Craftsmanship:

At GENTCREATE, we're proud to offer the highest quality leather iPhone cases on the market. Our commitment to tradition and craftsmanship is evident in every case we produce, and we're dedicated to helping our customers make a statement with their devices.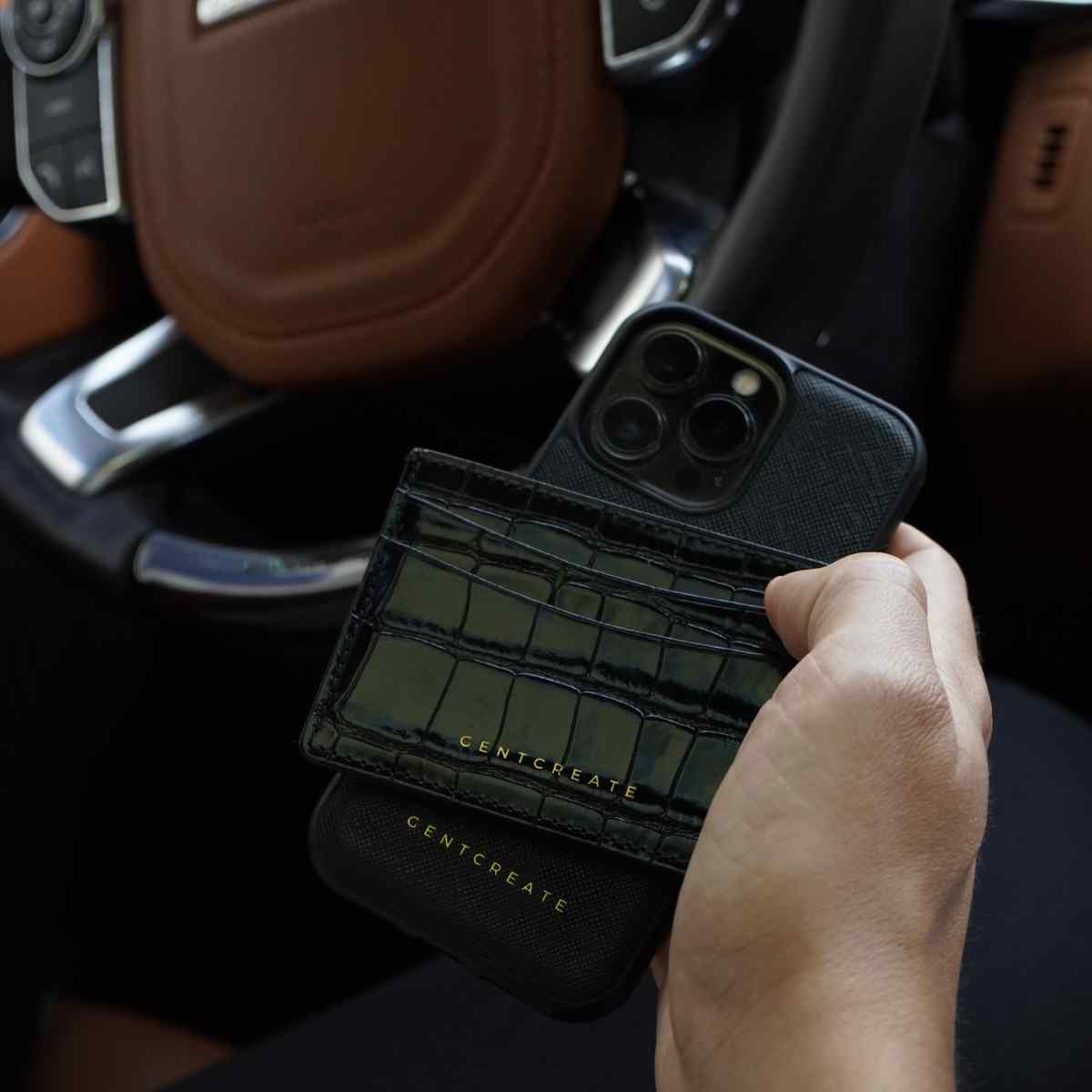 We made a protective luxury leather iPhone case
Screen Protection: Keeping Your Device Safe and Scratch-Free
GENTCREATE understands the paramount importance of safeguarding your device's screen. That's why our leather iPhone cases are engineered to deliver exceptional defense against drops and scratches. We meticulously craft our cases with a focus on durability and endurance, ensuring that your device remains secure and free from scratches for as long as possible. Whether for work, play, or everything in-between, you can confidently rely on GENTCREATE leather iPhone cases to protect your screen.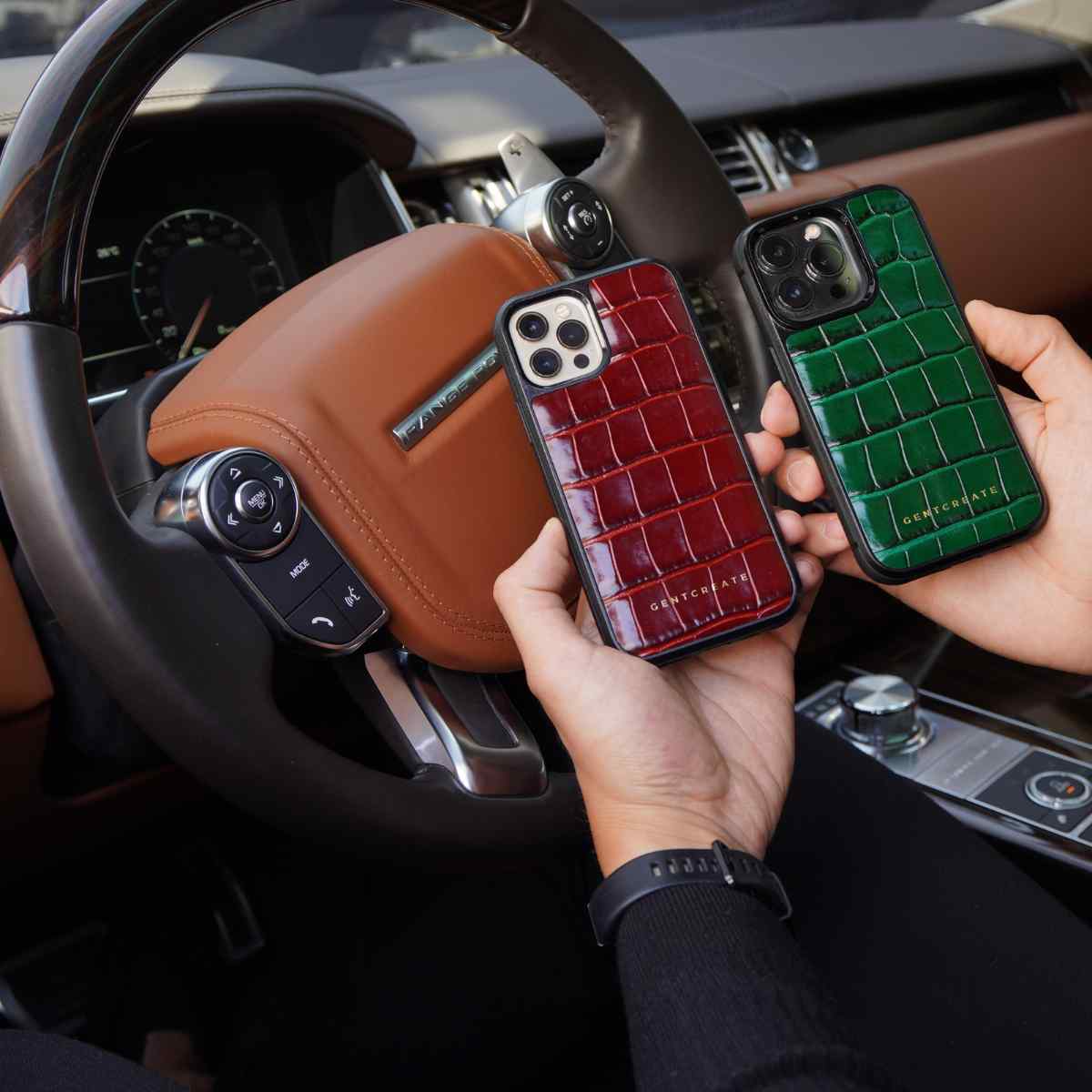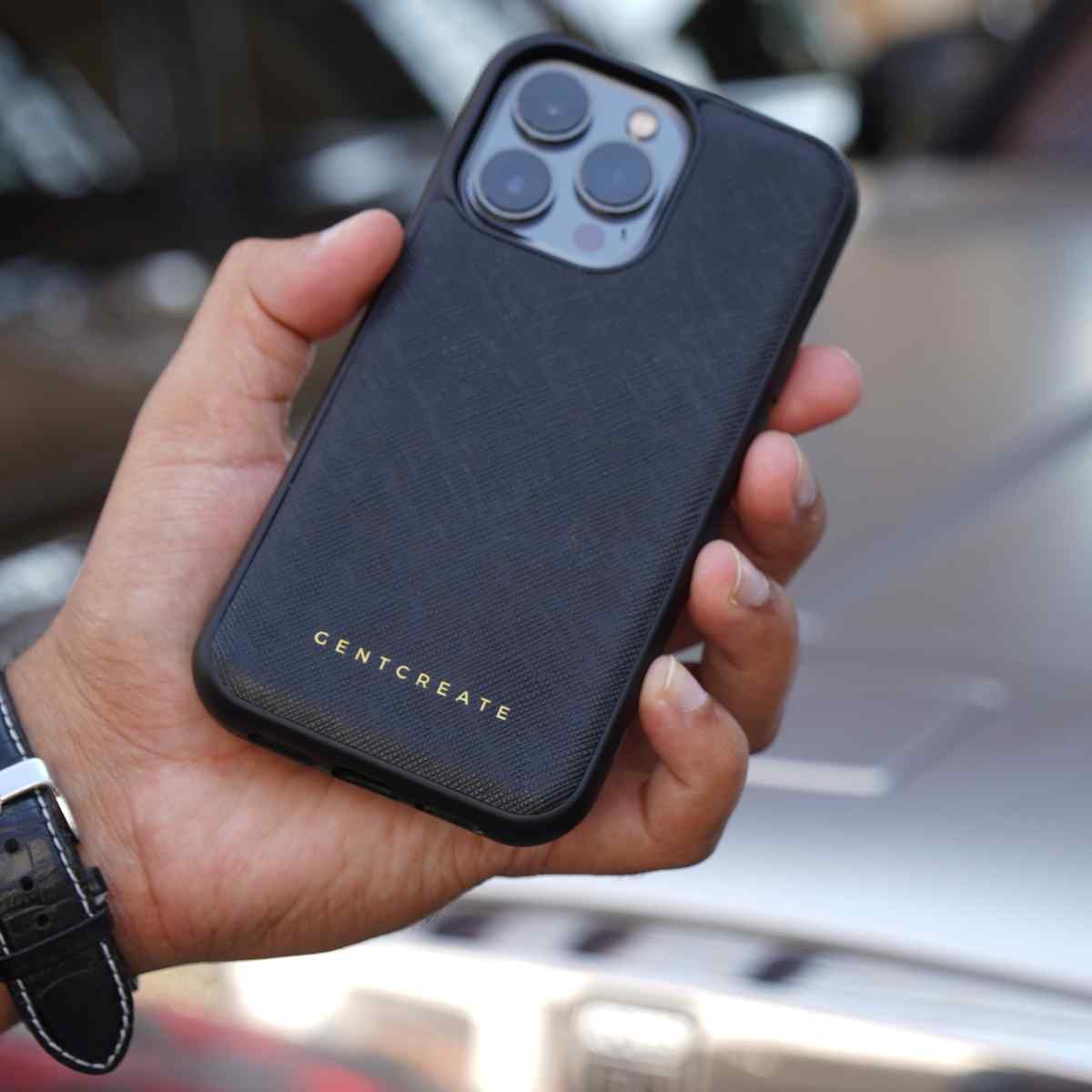 With more than 5 star 1000 reviews
Reviews from Satisfied Customers: The Proof is in the Product
Don't just take our claim, let our elated customers do the talking. Overflowing with glowing reviews and testimonials, our customers concur that GENTCREATE leather iPhone cases are a wise investment for those seeking to elevate their device's protection and style. From a firmer grip to a personalized touch, there are countless reasons why GENTCREATE cases are the ultimate choice.

What leather do we use?
Expert Profile: Understanding the Different Types of Leather
At GENTCREATE, we believe that knowledge is power, which is why we take the time to educate our customers on the different types of leather available. From genuine leather to synthetic, faux, and vegan options, each type of leather has its own unique pros and cons. Our team of experts is on hand to help you make an informed decision based on your individual needs and preferences, ensuring that you get the best leather iPhone case for your needs.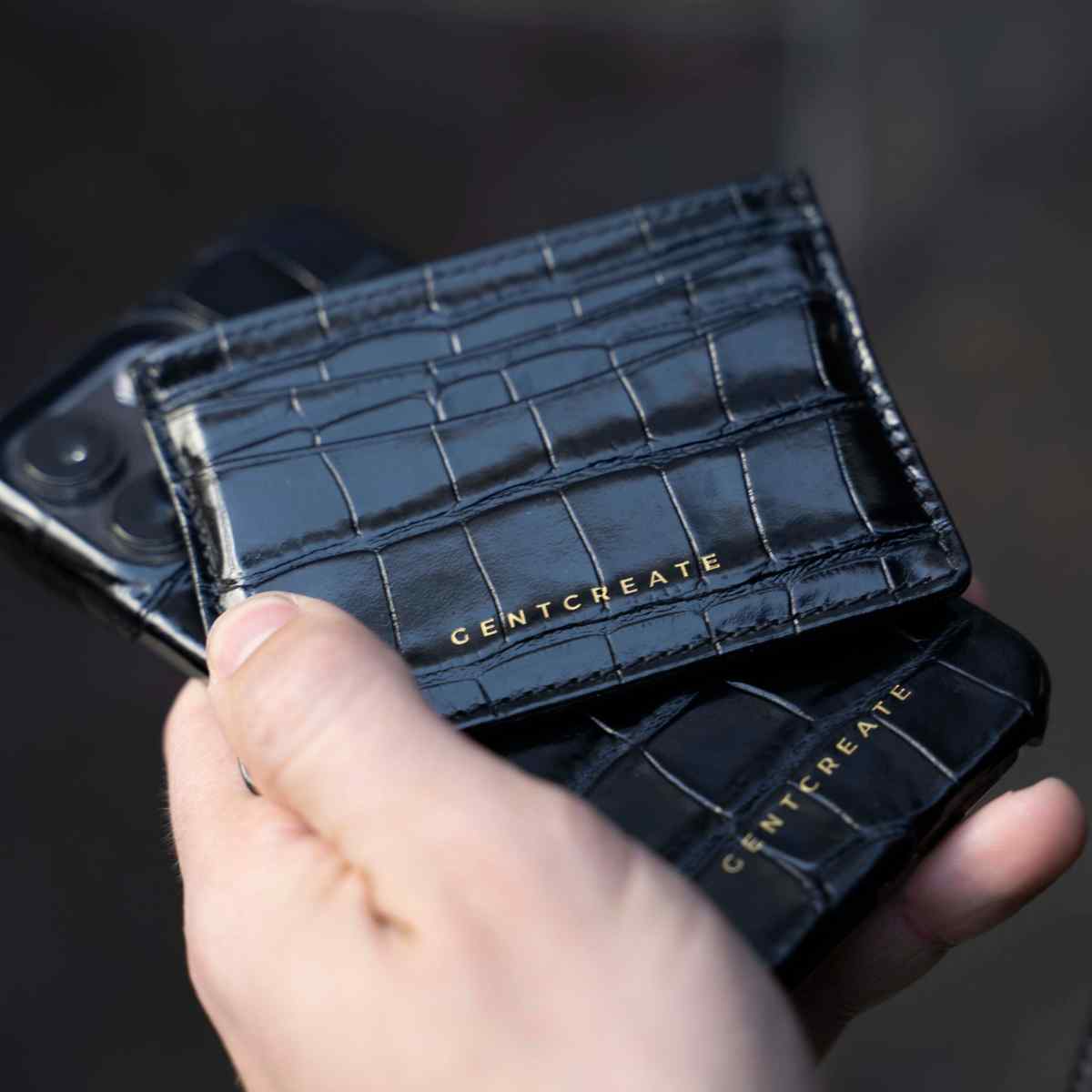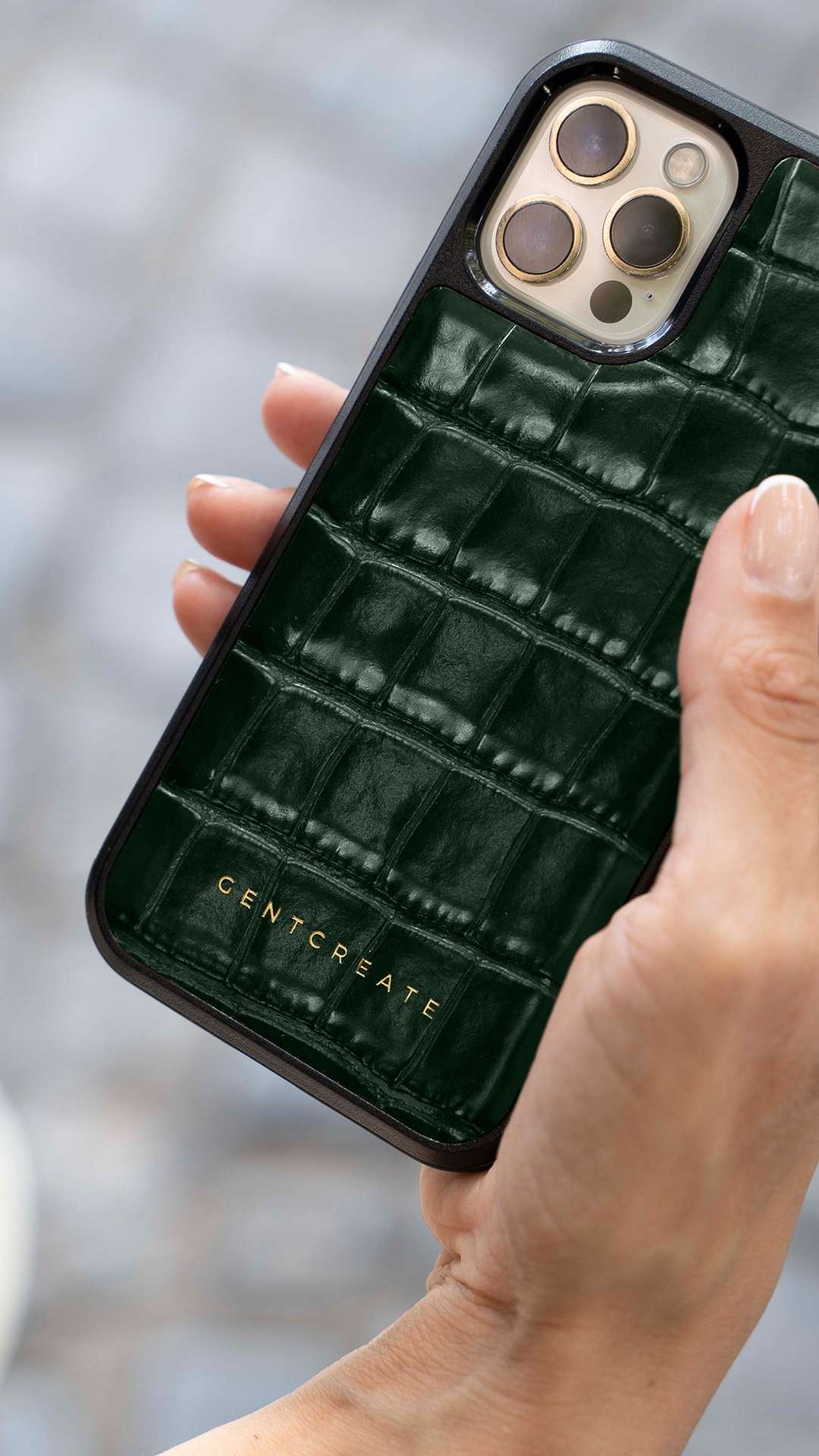 Premium Materials & Quality Guarantee
Luxury Leather Cases For Your iPhone
If you are looking for the best iPhone 13 cases, look no further than Gentcreate! We have a wide selection of iPhone 13 cases to choose from, including iPhone 13 pro max cases and iPhone 13 pro cases, the latest iPhone 14 cases and more.
We also have a great selection of iPhone 13 mini cases. Whether you are shopping for a classy, minimalistic, leather, vintage, or luxurious case, within our iPhone case collection you will definitely find the best case for you.
What Gentcreate has to offer
Genuine Leather iPhone Cases
Our newest collection of different modern leather case styles and premium iPhone cases is designed is a way so that it looks distinctly different when compared to the cases our competitors make, and we asure you it is the most luxurious and unique iPhone cases on the market - handmade with only the finest materials. Our version of leather cases feature designs made with utmost care for every single detail, ranging from the outer shell of the case itself, which guarantees protection, to the materials used.
From genuine leather to rich fabrics such as Alcantara suede, each case is crafted with care to ensure your iPhone stays looking its best, and we believe our phone cases will outlast your phone easily, thus we offer a lifetime guarantee on them.

Don't settle for anything less than the best; choose a leather case that represents your exquisite taste today. Premium iPhone cases by Gentcreate offer more than your average case.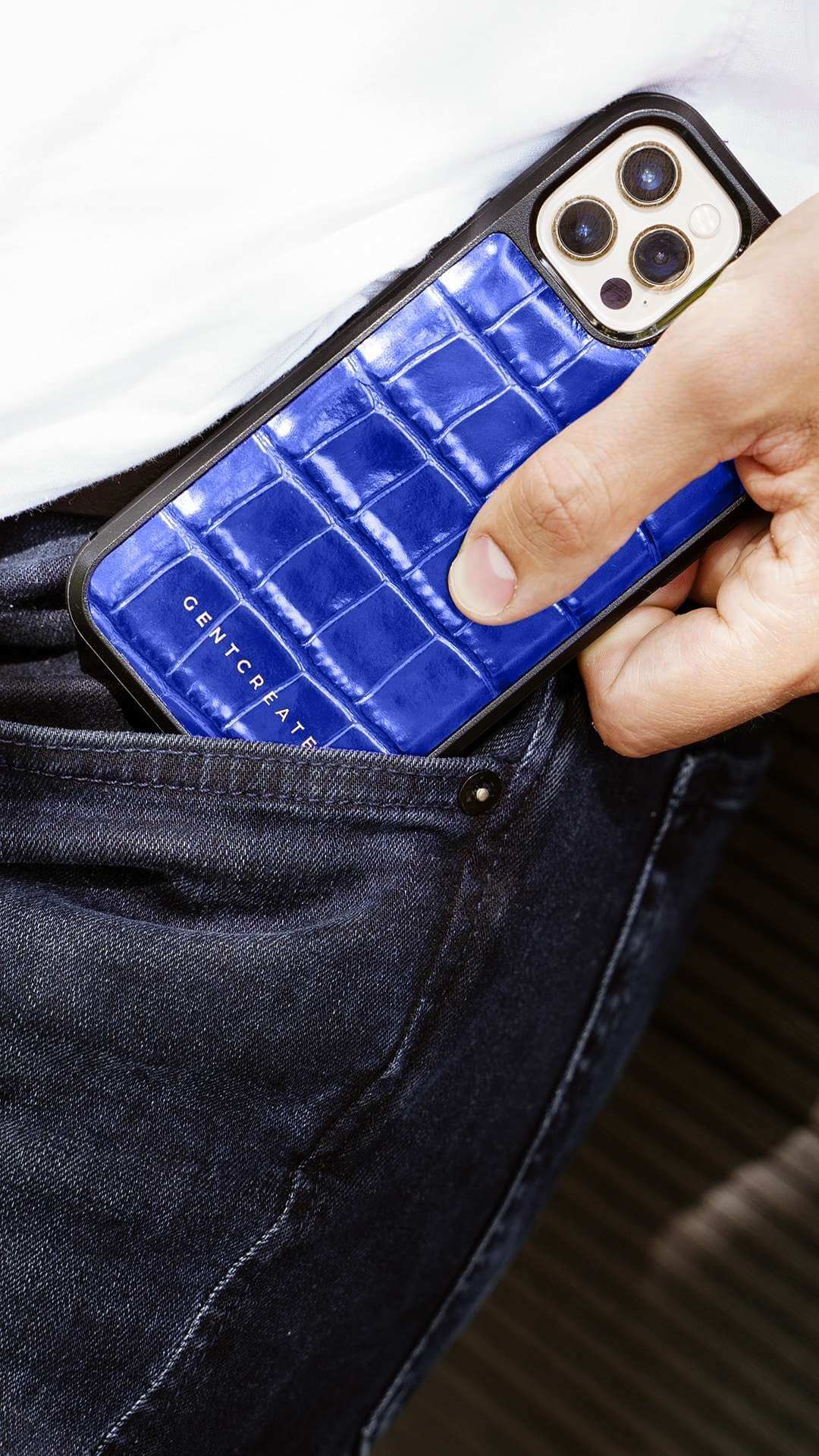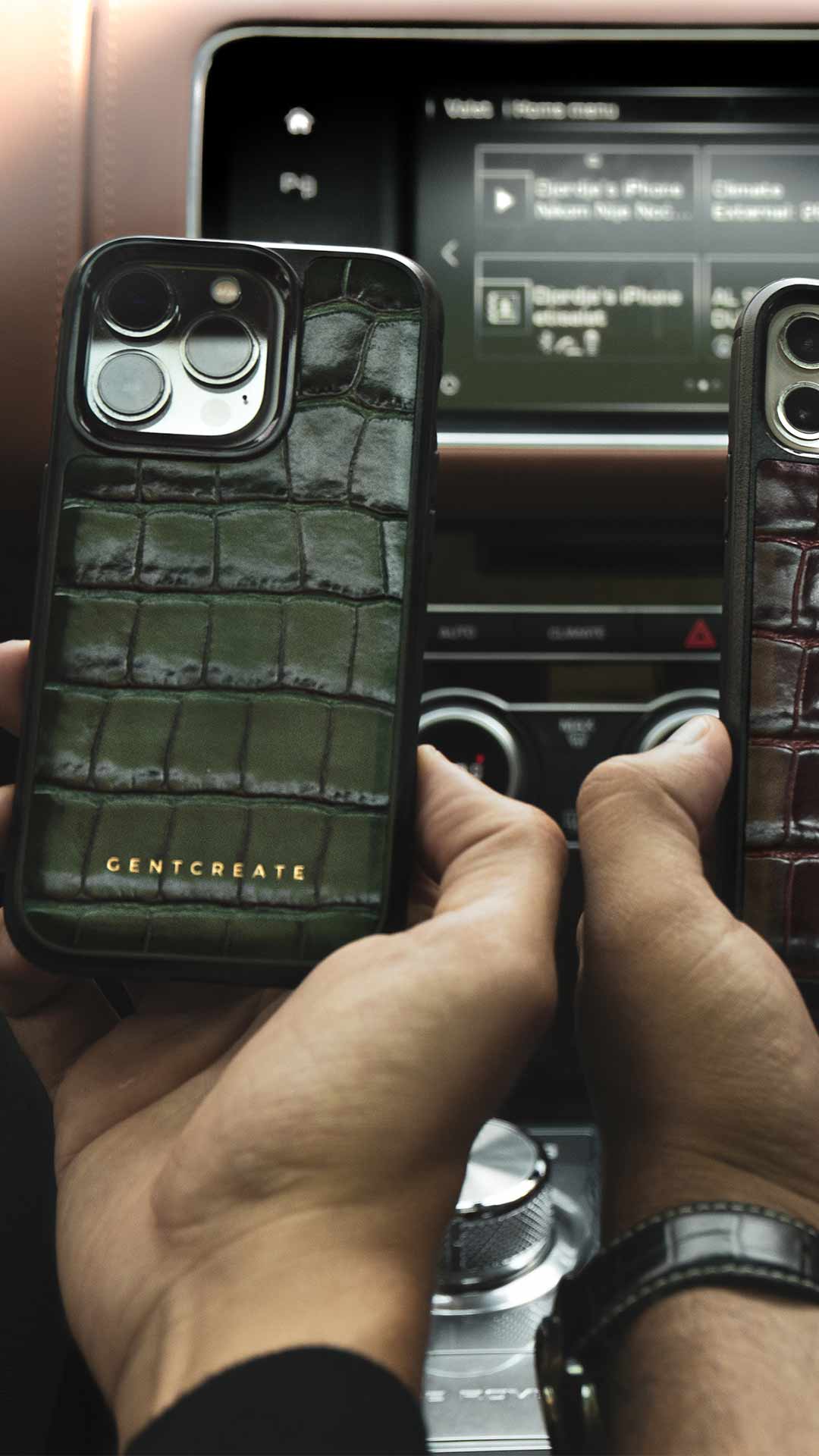 Enjoy Customer loyalty benefits: Free Shipping, Coupon Code Links
Customer Loyalty
Enjoy our customer loyalty benefits! With every purchase, you'll receive free shipping and access to exclusive coupon code links. It's our way of thanking you for choosing us as your go-to destination when shopping for an iPhone leather case. - Plus, with the high-quality materials we use, you can trust that your phone will be protected for years to come. So why wait? Start shopping for your new leather iPhone case today and enjoy the perks that come with being a loyal customer of ours at the GENTCREATE Official Store.
Accessories & Style
Compatible With Other Accessories
At GENTCREATE, we believe in maximizing the potential of your device. That's why our leather iPhone cases aren't just stylish, but practical too! With our leather case styles, you can complement your device with a range of accessories such as wallets, card holders and other options to enhance your experience. Want to keep your phone powered all day? Our cases extend your battery case life and is the perfect solution. And with so many options to choose from, you can save on the perfect pairing for your series iPhone, iPad pro, Macbook pro, max iPhone, or pro iPhone. So, why settle for just a case? Browse our selection of accessories and elevate your tech game today!

And when you choose options, you're not just getting a high-quality case, you're also saving on the cost of a battery case or other accessories - as our leather cases are made in such a way to maintain the heat of the device at a functional level. So whether you're looking for a handcrafted leather case these options save you the hassle and give you peace of mind when choosing a luxury case.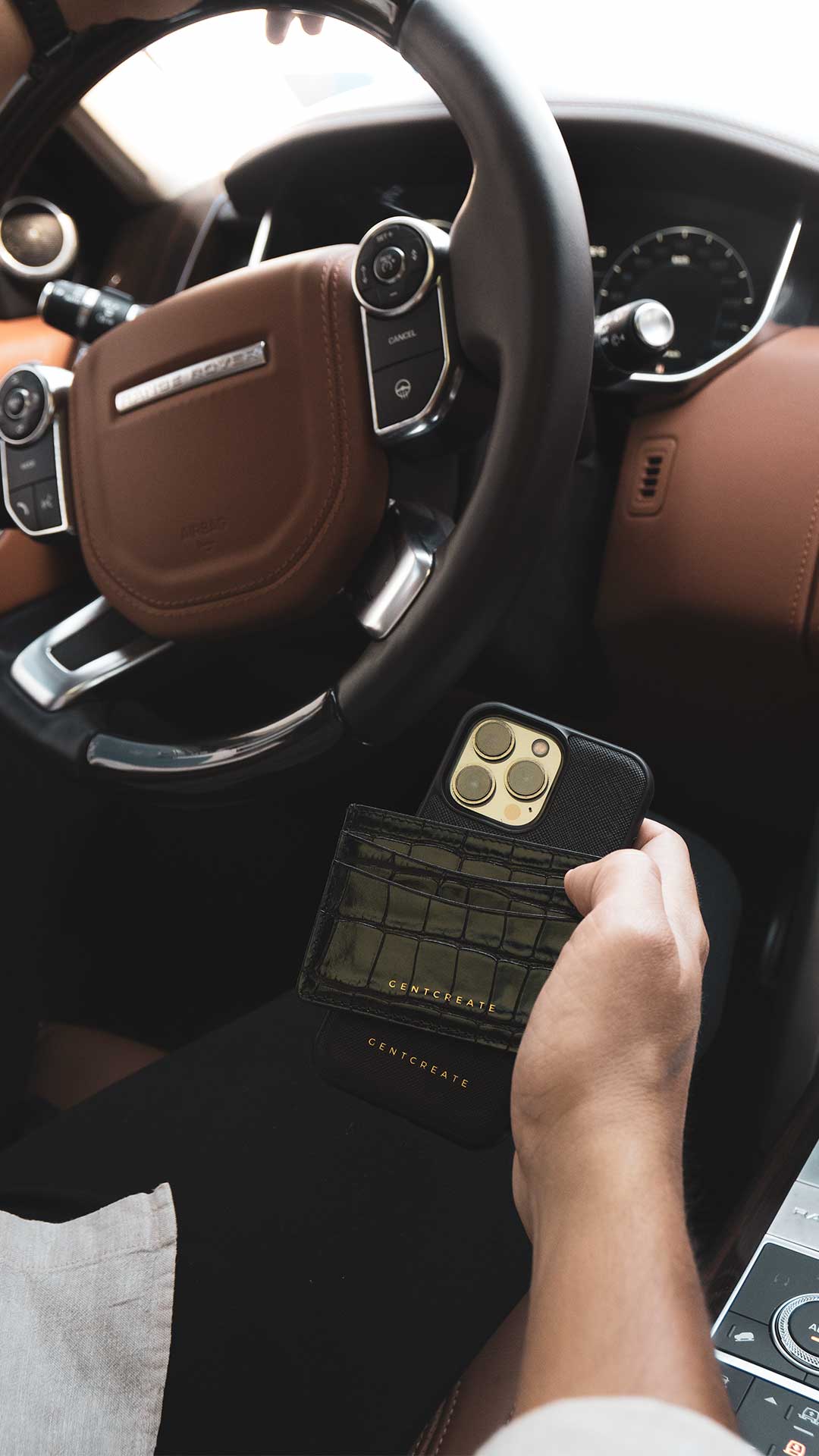 Treat Yourself With a New iPhone Case
Shop all our leather iPhone Cases
Shop all our leather iPhone cases in one place with exclusive member-only prices!
Searching for an Alcantara case for your iPhone 13 pro max, iPhone 14 pro max, iPhone 12 pro max, iPhone XR, iPhone XS max, or any apple iPhone device? - We have them all within this collection!
Along with the classic versions, we sell luxurious iPhone cases with a strap, card holder or wallet attachments, Pebbled leather iPhone cases, Magsafe versions, and much more. - Picking the perfect leather case for your iPhone was never easier
Drop Protection - Some of the best features of our protective iPhone cases are: They do not affect battery life, have great drop protection, do not affect the screen protector, do not make the phone overheat, and are MagSafe.